Guide Description
Bij de naam Buurserzand verwacht je waarschijnlijk een droog en kaal stuifzandgebied. In werkelijkheid ligt hier echter een opvallend nat natuurgebied, waar je prachtig kan wandelen. Een natuurgebied waar open heidevlakten, graslanden en bosjes elkaar afwisselen. Die afwisseling maakt het Buurserzand tot een geliefd wandelgebied. Wandel de gele route en ontdek het zelf.

In het bos mag de natuur zoveel mogelijk haar gang gaan. De heide wordt van mei tot november begraasd door runderen. Ga in dit mooie gebied op zoek naar een groot aantal verschillende planten en dieren, zoals spechten in de oudere eikenbosjes, wulpen op de natte heide, geelgorsen rond het jeneverbesstruweel en kikkers in de vennen.
4.6 stars - based on 75 reviews
Start Point
Midden Nederland route
7481, Haaksbergen
Overijssel, NL
About Natuurmonumenten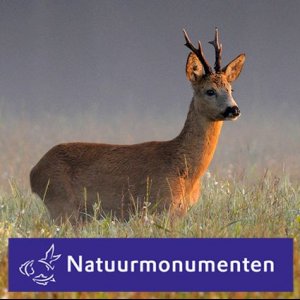 Natuurmonumenten is een vereniging van ruim 730.000 leden met een gezamenlijk doel: zorgen voor natuur in Nederland.
http://natuurmonumenten.nl
More Natuurmonumenten Guides »
About Tales & Tours
Tales & Tours is the personal tourguide that fits your pocket. Guide away on iOS and Android!