Guide Description
Natuurlijk kent u als Amsterdammer elke straat in uw stad, maar kent u de stad ook vanaf het water? En kent u ook de verhalen over de stad?

Bij Blue Boat Company vaart u door Amsterdam onder begeleiding van onze rasechte Amsterdamse gidsen, Ron en Nel.
Ron en Nel hebben hun hele leven in Amsterdam gewoond en kennen elk hoekje en gaatje van de stad.

Op deze rondvaart vol humor en muziek nemen zij u mee door hun Amsterdam. Naast de historische feiten en toeristische wetenswaardigheden, vertellen Ron & Nel op dit audiocommentaar ook over de verhalen achter de bezienswaardigheden en maken ze je deelgenoot van hun favoriete plekjes in de stad. Ron en Nel maken een belevenis van de rondvaart en maken het naast een informatieve, ook een hele leuke ervaring!
5.0 stars - based on 1 reviews
Start Point
Stadhouderskade 501
1071 ZD, Amsterdam
North Holland, NL
About Blueboat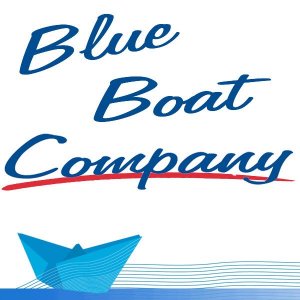 We welcome you onboard our luxurious boats to create the perfect canal cruise experience on our Amsterdam canals.
http://blueboat.nl
About Tales & Tours
Tales & Tours is the personal tourguide that fits your pocket. Guide away on iOS and Android!