Guide Description
Westerbroek is een van de laatste laagveenmoerassen in de provincie Groningen. Het ligt in het stroomdal van de Hunze en herbergt vele bijzondere planten- en dierensoorten. Met een beetje geluk zie je 's zomers een visarend die z'n kostje bij elkaar scharrelt.
4.1 stars - based on 33 reviews
Start Point
Rijksweg West 19
9608 PA, Westerbroek
Groningen, NL
About Natuurmonumenten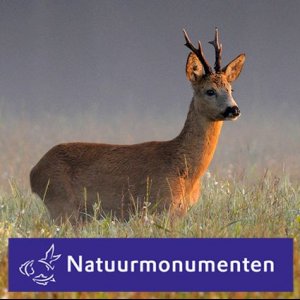 Natuurmonumenten is een vereniging van ruim 730.000 leden met een gezamenlijk doel: zorgen voor natuur in Nederland.
http://natuurmonumenten.nl
More Natuurmonumenten Guides »
About Tales & Tours
Tales & Tours is the personal tourguide that fits your pocket. Guide away on iOS and Android!