Guide Description
Een stukje Duitsland en onder andere twee prachtige natuurgebieden van Natuurmonumenten. Deze MTB-route van 60 kilometer voert voornamelijk over bospaden en zandwegen. Korte lussen rijden kan ook. Er is een speciaal aangelegde singletrack van 12 kilometer. Op meerdere plekken zijn parallel aan de route aparte paden aangelegd met kunstmatige hindernissen van grond, steen en hout. Een uitdaging voor de technische en geoefende mountainbiker.
De route is in het veld aangegeven met het internationale bekende MTB-teken (driehoek met daaronder 2 rondjes).
5.0 stars - based on 1 reviews
Start Point
Alsteedseweg 64
7481 RZ, Buurse
,
About Natuurmonumenten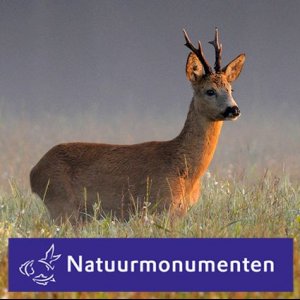 Natuurmonumenten is een vereniging van ruim 730.000 leden met een gezamenlijk doel: zorgen voor natuur in Nederland.
http://natuurmonumenten.nl
More Natuurmonumenten Guides »
About Tales & Tours
Tales & Tours is the personal tourguide that fits your pocket. Guide away on iOS and Android!