Guide Description
De Onlanden bestaat uit bosjes, houtwallen, ruige graslanden en sloten vol met waterviolier en dotterbloem. Het gebied is volop in ontwikkeling. Dit natuur- waterbergingsgebied ligt aan de voet van de stad Groningen en is een aaneengesloten natuurgebied van circa 3.500 voetbalvelden groot. Het herbergt vele vogelsoorten, zoals bijvoorbeeld de zilverreiger en de roerdomp. Ook de otter heeft zijn weg naar dit gebied al gevonden.
3.7 stars - based on 6 reviews
Start Point
Helmerdijk
9765, Paterswolde
Drenthe, NL
About Natuurmonumenten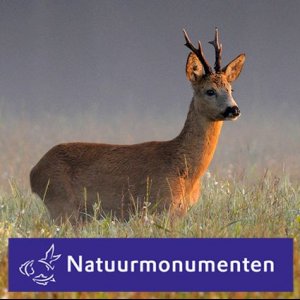 Natuurmonumenten is een vereniging van ruim 730.000 leden met een gezamenlijk doel: zorgen voor natuur in Nederland.
http://natuurmonumenten.nl
More Natuurmonumenten Guides »
About Tales & Tours
Tales & Tours is the personal tourguide that fits your pocket. Guide away on iOS and Android!